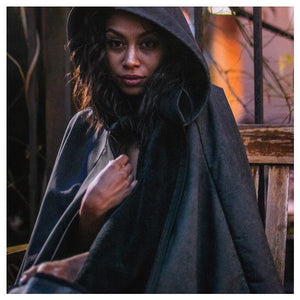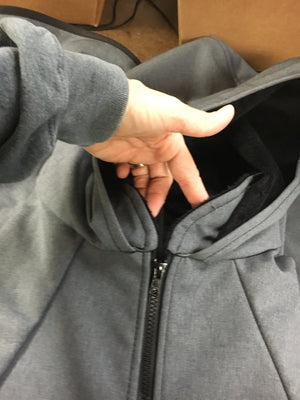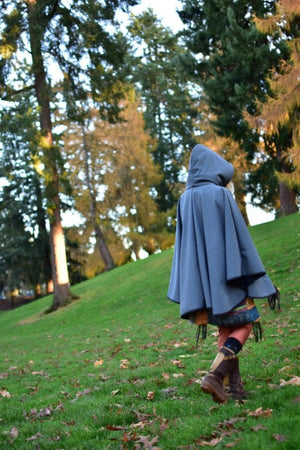 Finally, an outerwear product that matches style and function. It's not a poncho (synonymous with expensive garbage bags). Special evening event, work out class, kids sports games, dog walking, traveling on a cold airplane or just hanging out, we have you covered when the weather is not your friend.
The Treadway #adventurecape released in later 2017. Belmont Blanket collaborated with Portland, Oregon based designer Heather Treadway to create our first outerwear piece. Heather has been an expert cape maker in Portland, OR since 2007. Starting in 2017, Heather has been working with Nike and Adidas to perform onsite fashion tailoring for photo shoots around the world.
She integrated her beautiful silhouettes with our fabric and special features to create a statement piece, THE TREADWAY. The #adventurecape started turning heads in late 2017 and regularly sells out.
Similar to our blankets, all capes will be:
waterPROOF, washable (Pendleton wool fabric is washable)
plush feel
Hand cut and hand sewn in Portland, Oregon
Description:
Our waterproof, washable

 

AdventureTek fabric provides a waterPROOF, washable outer layer and a proprietary flush furry fleece.
Thumb rings provide you with the ability insert a thumb in each leather brand tag to offer increased dexterity for riding a bike, picking up objects and basic moving around.
With the hood down, your neck is offered extended protection via Heather's unique collar design.
Overall sizing, we tested the size on females 5'2" to 6'1" and they responded positively. Outside of the range may prove to not fit well.
The design incorporates to 2 oversized interior pockets made from Pendleton wool fabric.
Buyers have a choice of YKK zipper types (when available): double pull, water resistant OR their AquaGuard waterproof zipper
Zipper length is approximately 28 inches.
Distance from center to outer edge (ie if arm is extended) is approximately 33 inches.
Belmont Blanket is the Yeti Cooler of outdoor blankets.
thedyrt.com